How To Use TurboTax Tax Software On A Mac Computer, MacBook Air
TurboTax offers the Apple clan an opportunity to use their tax software on a Mac computer. Taxpayers who want to use a TurboTax products right out of the box, or by downloading it from Intuit can do so with some simple setups.
When taxpayers sit down to choose a tax preparation platform, many find the ability to prepare and file a tax return online over the internet to be an appealing format, and it is the leading choice by American taxpayers.
However, others tend to prefer the desktop tax software installation products for several reasons, these can include:
Concerns about internet security with Macintosh online
The ability to work offline without internet access
The ability to prepare several tax returns with one purchase
Mobility, take it with you wherever you go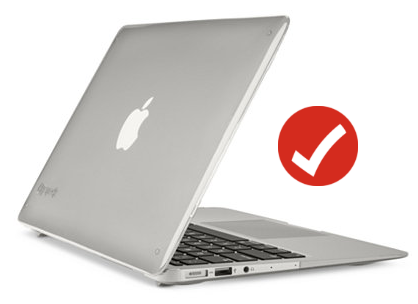 If you fall into any of the categories above, rest assured, TurboTax can get you up and running with some simple steps on your Mac computer.
Lets start with the requirements your Mac or MacBook Air will have to meet to sufficiently run one of these TurboTax 2019 - 2020 tax software programs.
Note that the year can be referred to as 2019 or 2020, but the reality is that you are filing your 2019 tax return prior to July 15 2020. Current computer tax software versions for Mac include Basic, Deluxe, Premier, and Home & Business tax preparation editions.
Note that after twenty-sixteen, Mac OS X v10.9 and v10.10 will not be supported with future tax software programs. Hopefully you have already moved on from those old operating systems.
TurboTax For Mac Operating System Requirements Your Computer Must Meet For 2019:
Mac OS X v10.9 or higher (64-bit required)
Administrator rights are required for the current editions
Processor Multi-core Intel processor with 64-bit support
Hard Drive Space 650 MB
RAM 1 GB
Internet connection: At minimum, you'll need 56 Kbps to e-file and download program updates.
Broadband is highly recommended.
Monitor resolution: 1024×768 minimum
Mac-compatible laser or inkjet printer will be required if you want to print any tax forms or your tax return.
This year Mac users who are using downloaded software and software purchased on CD must physically be connected to Intuit and a printer to print. This is a security restriction to protect possible wireless theft of your data. This allows Mac customers to use the same secure online service that currently supports TurboTax Online tax preparation procedures.
How To Install TurboTax Software On A Mac
This simple 2-step process will guide you through the installation
Insert the TurboTax CD into your Mac's CD/DVD drive or double-click the downloaded TurboTax .dmg file, which will automatically mount and open a virtual drive on your desktop.
Follow the directions displayed in the pop-up window to drag the red TurboTax "checkmark" icon to the Applications folder within the pop-up window. Warning! Don't drag it to the Applications folder outside the pop-up window or anywhere else.
That's it, success! To run your TurboTax program, double-click TurboTax in the Applications folder. Ensure that you are always running the tax program from the Applications folder, not the mounted virtual drive or CD.
Your Mac or MacBook Air will operate the software program as intended and you can proceed with your tax preparation whenever desired.