TurboTax 2019 Tax Calculator App TaxCaster Quick Start Guide
The Turbo Tax Free TaxCaster Tax Calculator App is the cats meow when it comes to keeping track of your income tax liability throughout the year. Simply put, all you have to do is fire up this simple to use tax calculator application anytime you have a need to record changes in your life that could effect the outcome of your tax return.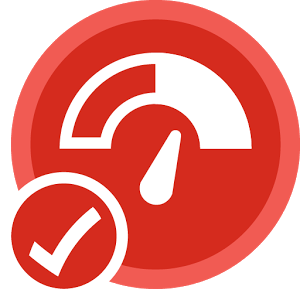 Now we all know that just about everything seems to effect our taxes anymore, and depending on what it is, it could lower, or increase what we may owe Uncle Sam.
Staying in tune with how these changes effect your tax bill as they happen is a great way to avoid unpleasant surprises, and keeps you up to date on tax liability issues all through the year.
I have been using the TurboTax TaxCaster App on my iphone, though they also offer this application for android, windows, and other Smartphone operating systems so that anyone can use it for free.
Use The TurboTax 2019 TaxCaster Tax Calculator Application Anonymously Anytime Of Year
One great feature, it that you don't need to be a TurboTax customer to download it and use it. Fact is, TurboTax offers this app up as a free tax tool for everyone. And on top of that, no personal identification data is collected, so there is no worries about disclosing information that can be traced back to you and your financial information. Credit: see full guide at calculateincometaxes.com
TurboTax TaxCaster Quick Start Guide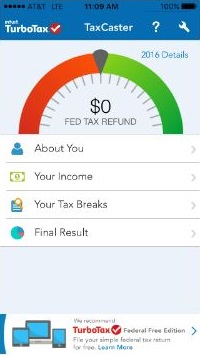 Getting started once you have downloaded the app is super easy. For starters, the start page offers up a menu on what lies ahead in the tax calculation process.
From here you will enter data like marital status, age, number of dependants, head of household status, and child care expenses under the about you heading.
You will then move on to record your personal, business, and other income, as well as recording any taxes you have already paid through quarterly payments, paycheck withholding, or other means.
All this information will tally up your overall income so that you can see where your going from there as you move into the next calculation phase.
This information will get the tax refund meter moving so you can watch it change as you progress through the tax calculation process.
See How Different Scenarios Effect Your Taxes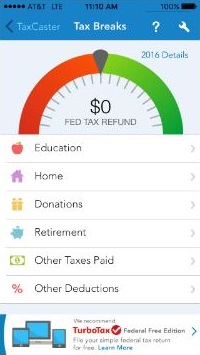 Fact is, you can plug in hypothetical numbers into the TurboTax TaxCaster App to see how your taxes are effected in different scenarios. Say you're thinking about donating some items to a nonprofit, see how a tax deduction effects your taxes instantly.
Other tax adjustments that offer up tax breaks can include continuing education, home mortgage and property taxes, retirement account contributions, medical expenses, alimony paid, and employee work expenses to name just a few.
Once all this information is entered, and any other taxes paid are recorded, the final results page shows you an overview of all the calculation totals and tallies up the size of your refund, or God forbid, the additional taxes you may owe.
So that's the quick start guide to the TurboTax TaxCaster Tax Calculator App for those of you that would like to stay informed about your income tax obligations, and do it anywhere, anytime a potential event comes up that will effect your year end tax liability. Give it a try, you'll like it!